News & Updates
COPS OFFER DEAL TO DEALERS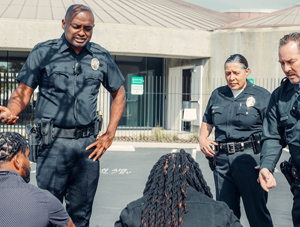 NEWBURGH
Some of the drug dealers came to City Hall alone. Others came with their moms. Some knew what was up, others had only a knot of worry in their stomachs. With the county district attorney sitting stone-faced nearby, police played them the videotape: shot after shot of 14 city dealers selling crack and heroin.
The buyers wore hidden digital video cameras that showed the dealers – mostly young, mostly black, all but one male – handing over small balloons of drugs, and taking cash; sprinkling rocks of crack onto dollar bills to be folded for safe keeping; pinching dope into cellophane cigarette pack wrappers.
"None of you are leaving here in handcuffs," Newburgh police Chief Eric Paolilli assured them.
Thursday's meeting between law enforcement and street dealers was unlike any other ever held in the city. By the end of Thursday's meeting, the dealers were matched with social workers and warned to get out of the drug game.
"We know who you are, we know where you live, we even know who you hang with," Paolilli told them. "Most importantly, we know you deal drugs.'
The dealers, who range in age from 17 to 46, are being given a second chance.
"Believe me, we have some officers biting their lips, who can't believe we're doing this," said Paolilli. "If it doesn't work, we'll go back to the old way."
Modeled after programs in Boston, Rochester and elsewhere, the initiative unveiled yesterday is called Operation Cease Fire.
For years, Newburgh has arrested, convicted and watched as drug dealers return from prison to start the cycle all over again.
"Thirty years ago when I became a prosecutor, one of the highest concerns was drug dealing in Newburgh. Thirty years later, drug dealing in Newburgh is still one of the highest concerns," Orange County District Attorney Frank Philips said yesterday.
"What we're doing is not working, despite announcements to the contrary."
Operation Cease Fire could stop that cycle, officials hope.
In recent months, detectives identified 60 people involved in the open-air drug trade in the Lander and First streets area. With neighborhood leaders, school officials and local clergy, police selected 14 dealers without felony records or violent histories, drug dealers worth saving, they decided.
George Frazier, the director of the nonprofit Hoops Express program in Newburgh, said the mentors who are paired with the dealers will keep a close eye on them. Bringing in the dealers' families puts additional pressure on them to get a GED, enroll in job training or do whatever is necessary to stop dealing and avoid near certain arrest.
Three of the 14 dealers didn't show up to Thursday's meeting but will likely get one more chance to get with the program. Social workers and police informed the targeted dealers of the meeting earlier this week.
Police expected word of the offer from police would move quickly through the city's grapevine.
At the same time the meeting was taking place, city officers and members of the Orange County Sheriff's Office swept through the city. They made, coincidentally, arrests of 14 city residents for drug crimes.
"If nothing else gets their attention," said Paolilli, "that will."
Newburgh Intervention Project Targets Dealers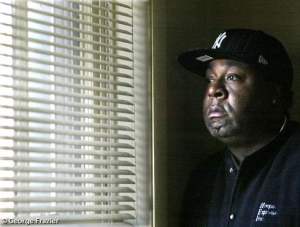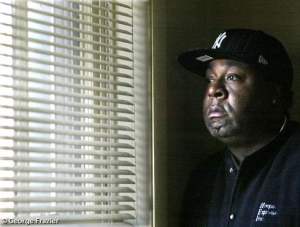 The kid from Long Island had no real reason to be selling crack on Lander Street In Newburgh. Unlike most of his cornermates, he had a high school diploma, a security guard license, an art school diploma and was a trained auto mechanic. He had options.
And yet there he was: one of 14 men videotaped by police selling rock last year. He and the others saw the home movies with District Attorney Frank Phillips, and Chief of Police Eric Paolilli, one night last September after being mysteriously summoned to City Hall.
"I was scared," he said. "It was really shocking."
A year later, the 24-year-old, who asked that his name not be used, has held up his end of the bargain the cops made with him: Get out of the drug game, and we won't throw you in jail.
The police called it Operation Cease Fire, a local version of the community interventions performed in other cities. Critics around the nation have called it "Hug-A-Thug."
Not all of the 14 dealers selected for the local program made it. A few didn't answer the call to hear the deal that night last November. Three have been re-arrested for new drug charges.
For the others, the last year has been a bit like probation without the conviction: meetings with advisers, studying for GED tests, looking for work.
But a funny thing has happened. Word has spread through Newburgh's drug scene that this new program is different.
By its first anniversary, 25 other people — some dealers, some just street-scene burnouts — have volunteered for the program.
"We're street-savvy, that's the thing," said George Frazier, 48, the executive director of Hoops Express, which oversaw the new program. Participants in the program, now called Operation U-Turn, were paired with a half-dozen life coaches. "Our guys have personal stories, street stories. You can't play games with us."
U-Turn is a program born out of frustration.
Modelled after similar programs in Boston and elsewhere, the idea is to get fringe players in the drug trade to switch life tracks before they are swallowed up in the cycle of arrest, incarceration and an inevitable return to the same streets.
Orange County DA Phillips, who's earned a reputation as anything but soft on drug dealers, said when announcing the program last year that he got behind it out of a sense of futility with the status quo.
"Eighteen years ago when I came to the DA's office, drug dealing was a major problem," he said at the time. "Eighteen years later it still is."
Newburgh police, who investigated drug dealers on Fist and Lander streets — recording drug transactions, videotaping buys, identifying players — also agreed to set the cases aside.
"The more cops we put on the street, over the years, the more arrests we make. You would think we'd run out of offenders at some point," said Deputy Chief Arnold Amthor. "But we don't."
But what started as an experiment with Newburgh drug dealers has morphed.
Tyvanna Lennon, 23, asked to join the program about seven months ago. U-Turn had helped her cousin — one of the original suspected dealers rounded up, and the only female — get her chaotic life on track.
At 23, Lennon is like many U-Turn participants: tired of the drama of the street life that was once addictive.
The twice-weekly group meetings, where participants hash out the problems of finding apartments, day care and jobs, sound simple.
But for Lennon, and others interviewed, they have been revelatory.
"When I first came, I wasn't talking. I'm a loner. I like being by myself," said Lennon. "My life was a secret."
Lennon has decided Chamber Street is no longer for her: She's moved out of the city and is taking computer classes.
As for the 24-year-old kid from Long Island, he's currently going to SUNY Orange, taking business classes.
John Doherty is a reporter for the Times Herald-Record. Reach him at jdoherty@th-record.com.